Productions & Compilations
Emeline Michel: Rasin Keyol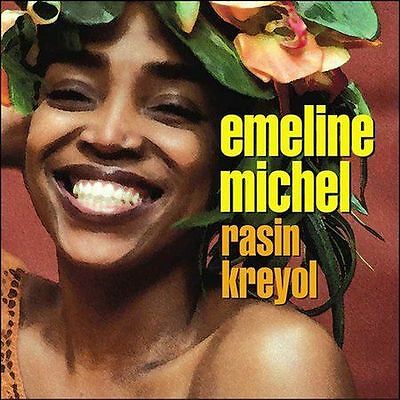 2005 Release
Nili Belkind: Producer
REVIEW:
Tad Hendrickson, Amazon.com
"Here on Rasin Kreyol (which translates as "Creole Roots"), reigning queen of Haitian song Emeline Michel covers a lot of ground, writing songs that draw upon Haitan compas, twoubadou and rara as well as jazz, rock, pop, bossa nova and samba. Whichever direction the singer goes, her voice is clear and forceful as she dramatically imparts her political lyrics in Haitian Creole and French, offering up messages about AIDS, social justice and peace. She does this skill and class: Michel repeats the line "Tell me, where is peace?" to chilling effect on "Mon Rêve," where she's joined by background singers, flute and voodoo hand drums. At the other end of the spectrum, "Ban'm La Jwa" is uplifting with its driving calypso-jazz grooves.
While the singer has released a handful of albums as imports over a 15-year career, Rasin Kreyol, her Times Square records debut, is a standout that should help U.S. audiences catch up with the French speaking world that already adores her.
BACK
To Productions and Compilations